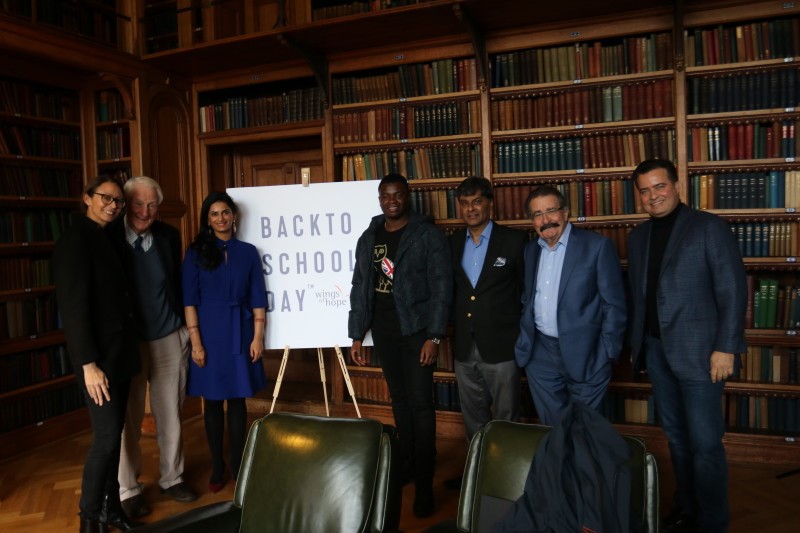 On a sleety Sunday in January 2018, the Wings of Hope Back to School Day united household names, top executives, and students from across the UK and Europe in a unique day of inter-generational learning. The vibrant music of Kiss FM DJ AJ King ushered us all into the grand halls of Dulwich College, and our morning assembly began with a breathtaking dance performance by dancers from Pineapple Studios.
The first lesson was delivered by the eminent Lord Robin Butler, sharing with us lessons learnt from working closely alongside five Prime Ministers. After some interactive learning, our Back to School Day class of 2018 voted that the most important lessons for leadership are to make the direction of leadership clear, and to stick to your guns. Sounds about right to us!
Following on from these insights into recent political history, came Michael Dapaah, the comedian behind the grime personality Big Shaq. Michael's unique stage presence made his journey from potential medical student to viral sensation enormously captivating. His message of positivity certainly resonated, and inspired executives and students alike to follow Michael's example in chanting 'I CAN'.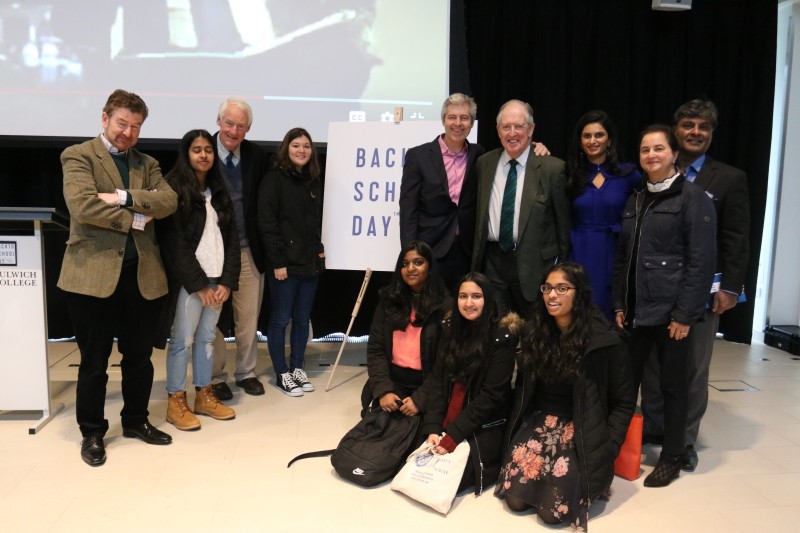 Next up: Roz Savage, the only woman to row solo across the world's largest oceans, all in the name of environmental action. After light-heartedly sharing just a few of her near-death experiences, Roz explained that what spurred her into action was the motivation to make change, which then created the courage she needed to do so. The lesson drew to a close with a class exercise; each person had to visualise what it would feel like to have just achieved a dream of theirs. This certainly had the entire audience thinking about the power of motivation in achieving our goals.
Parallel to this lesson, Justin Webb offered a holistic view of the dynamic world of journalism, and emphasized on the importance of perception when dealing with difficult situations. From a well-rehearsed hand shake with Nelson Mandela to an accidental rendezvous with Donald Trump, Webb had a whole array of exciting stories and a lesson embedded in them all.
The afternoon's lessons focused on technology and the human. Teddy Collins from Google Deepmind gave us a brief insight into the complex world of AI, making this difficult subject relatable to students and professionals alike.After sharing the enormous achievements of creating programmes such as AlphaGo, Teddy reinforced the lesson of the day, by explaining to our audience that he needed determination and vision to achieve in a field which barely existed ten years ago.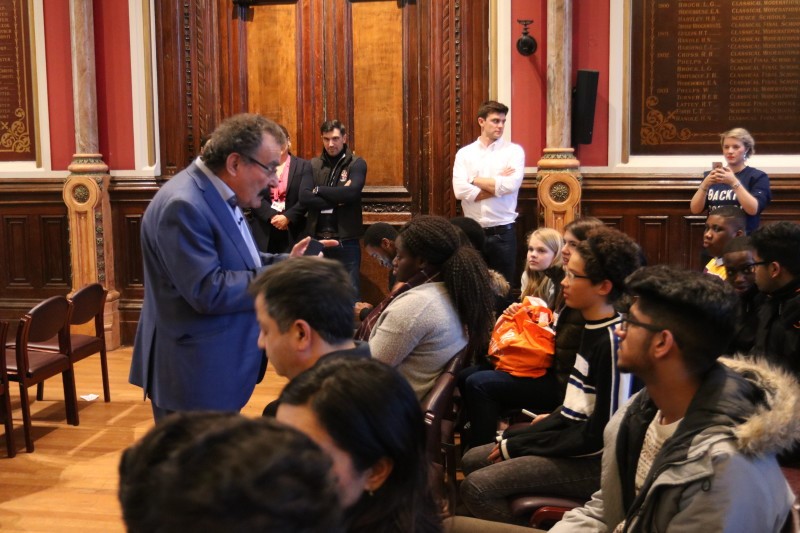 Our lessons were rounded off by the Professor Lord Robert Winston, an expert in the field of human potential. Here we learned the importance of ethics in science, and how uncertainty strengthens a perspective. It was fascinating to hear about Lord Robert's ground-breaking research and insight into the beginnings of IVF, and the immense possibilities of the human mind.
The day was finally brought to a close by another phenomenal performance by the Pineapple dancers, and as a perfect match for their energetic grooves, the beautiful music of the Tabernacle Youth Choir. We would like to say an enormous thank you to all students, executive guests, speakers, and teachers who came along to engage in this unique day of learning, truly proving our strapline right – we are all students.