At the semi-finals, WOHAA teams present their projects to a panel of judges which has included actors, journalists, business people, CEOs and many more! Check out some of our previous panellists below.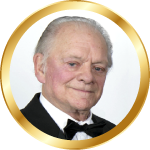 SIR DAVID JASON
Famous for his roles in Only Fools and Horses, and Frost. A true British icon, he has become one of the most loved TV stars of all time. In 2006 he was voted Britain's favourite TV star by the public. His varied roles from Del-boy in Only Fools and Horses, to the serious inspector in Frost show his remarkable and diverse talents. Sir David has been our chief panellist in WOHAA from the start, and got involved with the Wings of Hope after being touched by the story of one of the orphaned children supported by the charity. We at the Wings of Hope are very grateful to him and Lady Gill for giving their time so generously.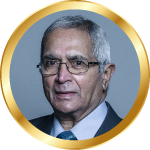 LORD AND LADY DHOLAKIA
Founder Patrons Lord and Lady Dholakia have been integral to the growth of the Wings of Hope. Lord Dholakia is deputy leader of the Lib Dems in the House of Lords. He was also one of the first Asians to attain a peerage when he was awarded a life peerage in 1997.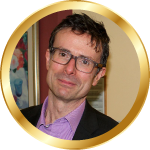 ROBERT PESTON
Robert Peston,used to the BBC's Business Editor, is probably most known now for being one of the first journalists to report on the credit crunch. After he left Oxford, he quickly rose through the ranks as City editor for the Sunday Telegraph, and Editor of the Financial Times. His many accolades include the Harold Wincott Journalist of the Year Award. He is the current political editor of ITV News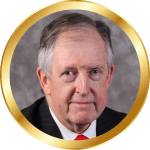 LORD MCNALLY
A former Leader of the Liberal Democrats in the House of Lords and Deputy Leader of the House of Lords. Lord McNally's political career started from when he was elected Student Union president at the University College London and has advanced through British politics.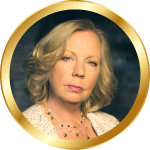 DEBORAH MEADEN
As the only female panellist in the BBC series Dragon's Den, she gives the other dragons a run for their money. Her shrewd, insightful and bold entrepreneurial style has led her to not only develop brands like the YouDoo doll from Dragons's Den, but also to make a significant impact on the leisure and retail industry. Now passionate about developing investment opportunities she has a particular interest in environmental issues.
DEB THOMAS
Deb Thomas used to be a Director at ARUP, a global engineering design and consulting firm. One of Deb's first projects was the ITN Headquarters in London, and the Citibank building at Canary Wharf. ARUP were instrumental in the, Beijing Olympics stadium, "The Bird's Nest", The Gherkin and Millennium Bridge in London, designed by Sir Norman Foster. She is now Arup's UKMEA Residential Business Leader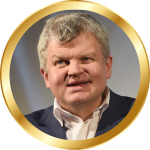 ADRIAN CHILES
As the Most Watched British presenter in 2008 with a cumulative audience of over 1 billion viewers, Adrian is no stranger to dealing with candidates under pressure as presenter of BBC's Apprentice: You're Fired! An avid football fan, Chiles has also presented Match of the Day 2 and also presented 'The One Show' daily on BBC 1.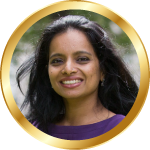 ABHA THORAT SHAH
Abha is the Executive Director of the British Asian Trust, whose aim is to build bridges between the British Asian Community and charitable organisations in South Asia. A graduate of Cambridge University, Abha was formerly the Chief Operating Officer at the UK India Business Council.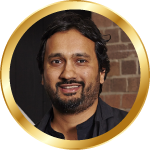 MICHAEL REBELO
Michael Rebelo took up the post of Managing Director of Saatchi and Saatchi London in June 2008, with responsibility for driving new business. He is currently the CEO of Publicis Groupe, Australia and New Zealand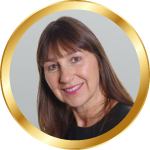 GWYN BURR
Gwyn Burr was Customer Director of J Sainsbury, responsible for the vast areas of marketing, communications and customer service. With over 20 years of business experience under her belt, Gwyn also chaired the Cause Related Business Leadership Team at BITC, guiding their work on community and charity partnerships. In 2014 she was appointed an Independent Non-Executive Director of the food delivery company Just Eat, and sits on the audit and renumeration committees of Hammerson PLC.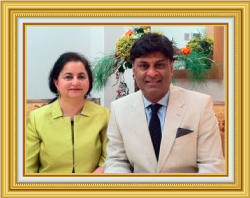 RAJNI SRIRAM & DR R S RAM
Mrs. Rajni Sriram and Dr R S Ram are Co-Founders of the Wings of Hope, and have seen the Wings of Hope Achievement Award evolve into a household name amongst students. They are extremely pleased to see such good progress, but are keen for more students from all backgrounds in the UK to get involved in the WOHAA. Dr R S Ram is also the Chairman of the Supreme Group which is the UK's largest manufacturer of eco-friendly bags and promotional items, crafting items for some of the UK's top brands such as Tesco, The Co-Operative, Debenhams and Boots.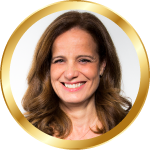 JACKIE COOPER
Jackie Cooper is currently Global Creative Chair of Edelman PR. In 1987 she co-founded JCPR, the eponymous award winning consumer PR agency in London, running campaigns including O2, Allied Domecq, Mary Kate & Ashley, Wembley Stadium and the final flight for Concorde. She moved to Edelman in 2004, when she served as creative director and vice chair of London, leading campaigns such as the Dove Campaign for Real Beauty and Every Child has a Right to Play for Unilever, as well as Wonderbra and the Halo 3 launch for Xbox.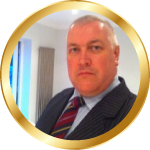 PETER LOVATT
Peter Lovatt is Vice-chairman of the legendary Saatchi & Saatchi – the ideas and advertising agency. Peter has been at the helm of some of the advertising industry's most catalytic campaigns: from Old El Peso, Altoid Mints and the Green Giant to the signature Carlsberg campaigns. Perhaps his most significant campaign has been with Chip and Pin, aiding 40 million people to make the change.
MALCOLM LANE
Malcolm Lane was Director of Corporate Affairs at Tata Consultancy Service, and as such was responsible for helping manage one of India's best known companies – Tata. Tata have recently broken records by producing the world's cheapest car – "the Tata Nano". Tata has achieved staggering growth and has achieved a staggering revenue of $4bn. The Consultancy practice is one of the largest in the world. Malcolm sadly passed away in 2013.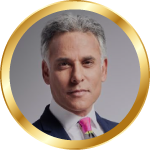 MATTHEW AMROLIWALLA
Matthew is a familiar face on BBC News 24. After leaving Durham with a Law and Politics degree, he became a chartered accountant, and then joined the BBC in 1990. He has covered some of the most significant events of the recent past for News 24, reporting in Bosnia, in Northern Ireland, during the Gulf War, and covering 9/11 in New York.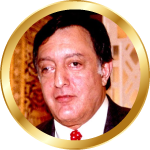 MANSUR ALI KHAN PATAUDI
Educated at Winchester and then at Oxford, the Nawab was selected at just 21 as captain on the Indian cricket team. He captained 14 matches – one of which was the first overseas victory for India against New Zealand. His wife, Sharmila Tagore (our International Ambassador) is one of Bollywood's most famous actresses. His son and daughter (Saif Ali Khan and Soha Ali Khan) have excelled in acting in the Indian film industry with many awards between them. Mansoor sadly passed away in 2011, and in honour of his outstanding contributions to cricket, the Board of Control for Cricket in India instituted the Mansur Ali Pataudi Memorial Lecture.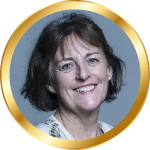 BARONESS SCOTT
Baroness Scott is one of the youngest female peers and the President of the Liberal Democrats. She is a great supporter of the Wings of Hope and a member of the UK Delegation to the European Commission.
STEVE DUNCAN
Steven Duncan was appointed Executive Chairman, Heath and Beauty, of the Boots Alliance in July 2007, having previously been Community Pharmacy Director. Steve also spent time at Harvard Business School in the USA. He has since retired from Boots.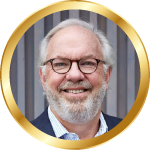 STEPHEN HOWARD
Stephen Howard is the Chief Executive of Business in the Community, a unique movement of 800 companies promoting responsible business and founded by HRH Prince Charles. Stephen joined BITC as MD in 2005, following 8 years as a supporter and national partner of BITC's Business Action on Homeless Initiative, helping some of the most disadvantaged groups in London.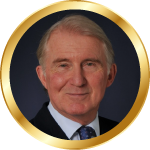 MARTIN BEAUMONT
Martin Beaumont was previously CEO of The Co operative Group, a company through which he has been instrumental in creating value and making a change for the better. A countryman at heart, after stepping down from the CEO role, Martin now keeps his own sheep on a small holding.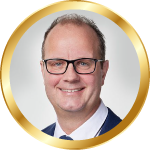 RICHARD WOOLLEY
Richard is the Studio Director for Design Research and Special Operations at Jaguar Land Rover, leading a team of creative designers who are developing future technologies and looking at other product opportunities for Land Rover.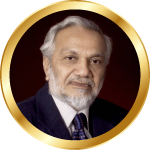 PROFESSOR LORD BHIKHU PAREKH
Professor Lord Parekh was appointed a life peer on 10 May 2000 as Baron Parekh. He taught at the London School of Economics and at the University of Glasgow before finding a long-term position at the University of Hull where he currently resides. He is the author of several well-known texts on philosophy and politics, and was awarded the Padma Bhushan by the Government of India in 2007. He is a long-time supporter of the Wings of Hope.